The price of each rug is calculated individually, depending on size and design.
For guidance, Frankie's prices usually start at £1 per 36 square centimetres, so a rug that measures 135 x 65 cm will cost £244 (excl. UK p&p which is usually about £15.00). Commissions are individually negotiated.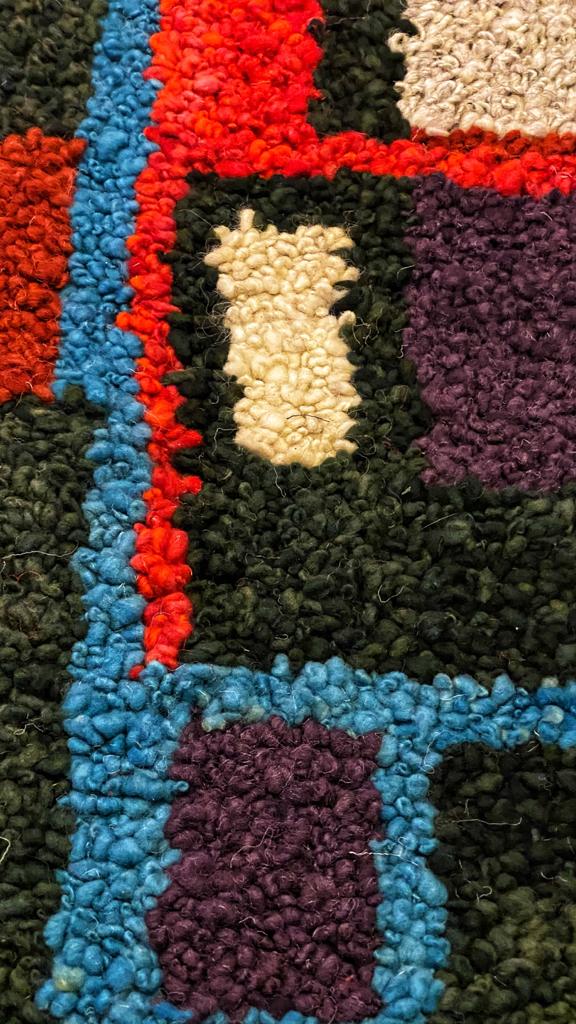 Here is a selection of rugs that are for sale. The price will depend on size. If you're interested in any of them, please email Frankie on fefward@gmail.com to discuss.