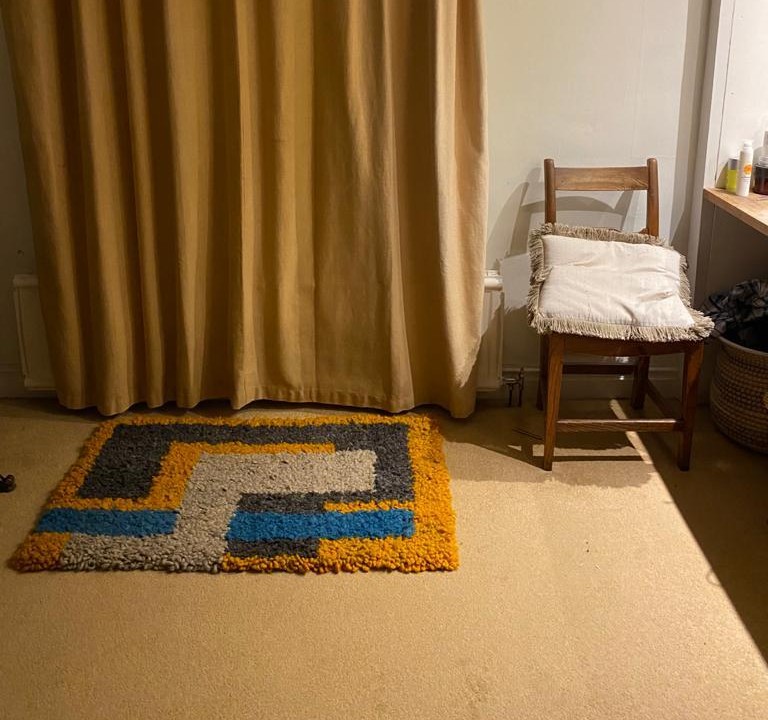 This is my favourite place where I have the rug because I like to sit on the floor next to the radiator when I do my phone calls. It's so comfortable and I love the feeling of it as much as the look of it! I also use it over my yoga mat to protect my knees and sometimes I just like to lie on the floor - it's great to lie on with a cushion under my head. Really love it!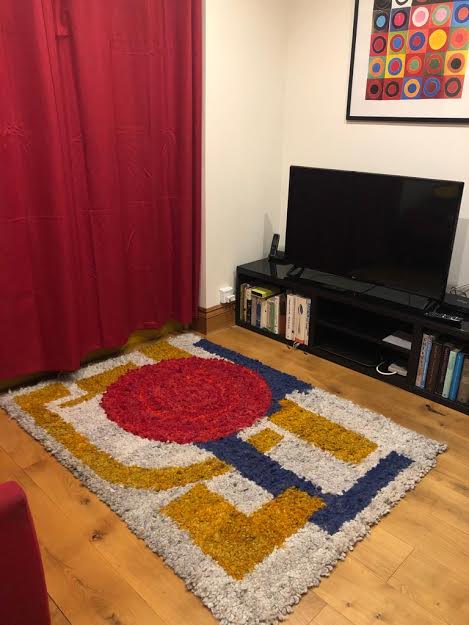 Frankie designed and made this exquisite rug both to match our room colour scheme and the two pieces of Terry Frost artwork on the walls. That was no mean feat! We are thrilled with the result. A beautiful rug with a great story. 
I love my rug. Frances was great throughout the whole commission, design and making of it. We discussed deign and colours and it fits in the space brilliantly! 
Thank you!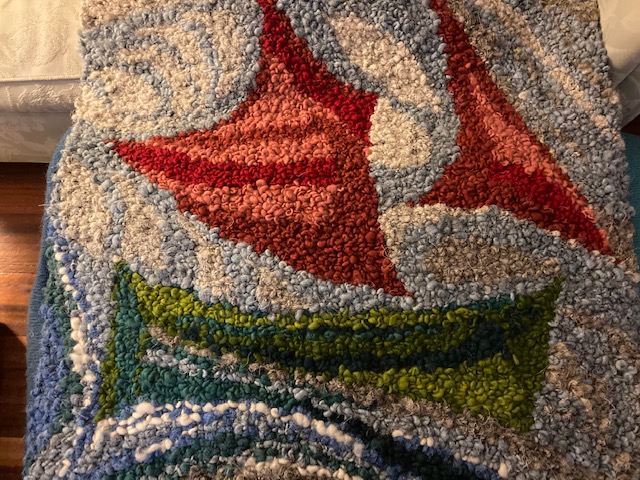 We are delighted with the beautifully made depiction of our boat! Thank you very much—it is a truly unique reminder of happy sailing days in Suffolk when we are stuck indoors in London.
The rug is currently on a stool because when we put it on the floor Amber, our Golden Retriever, thought it was for her to sleep on!
The colours really sing and we will treasure it as a memory associated with our civil ceremony.
Thank you for all your hard work to make the rug.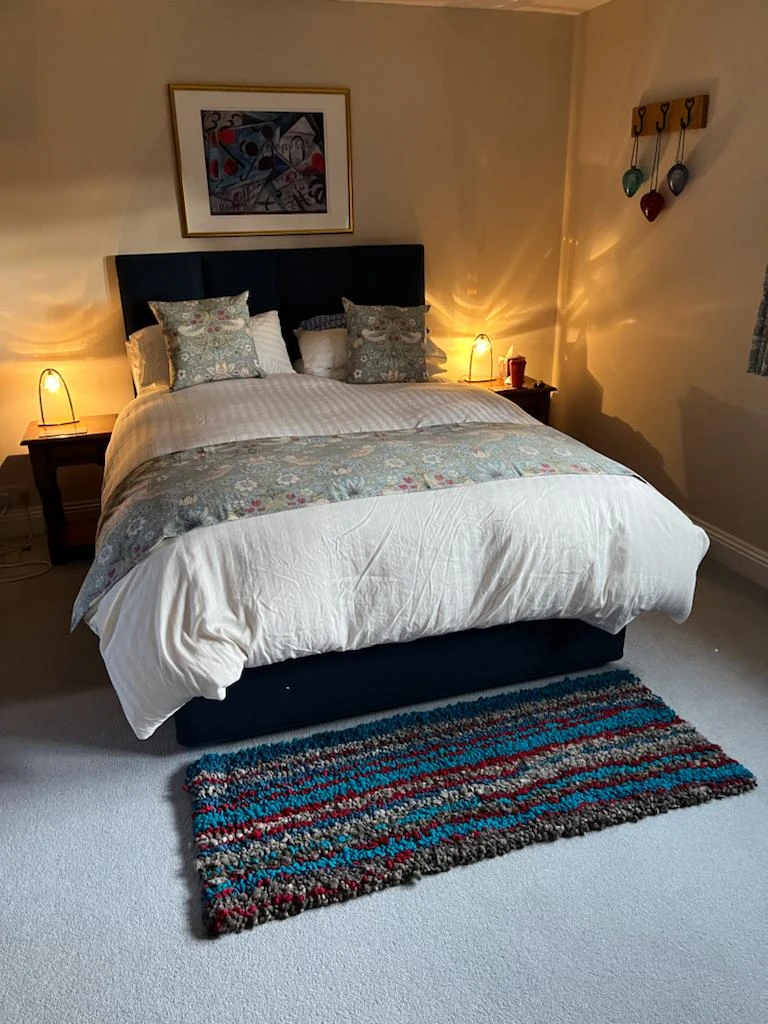 My husband gave me this beautiful rug as a Christmas present. Handmade by Frankie with Herdwick wool to my design and choice of colours  - thank you, Frankie!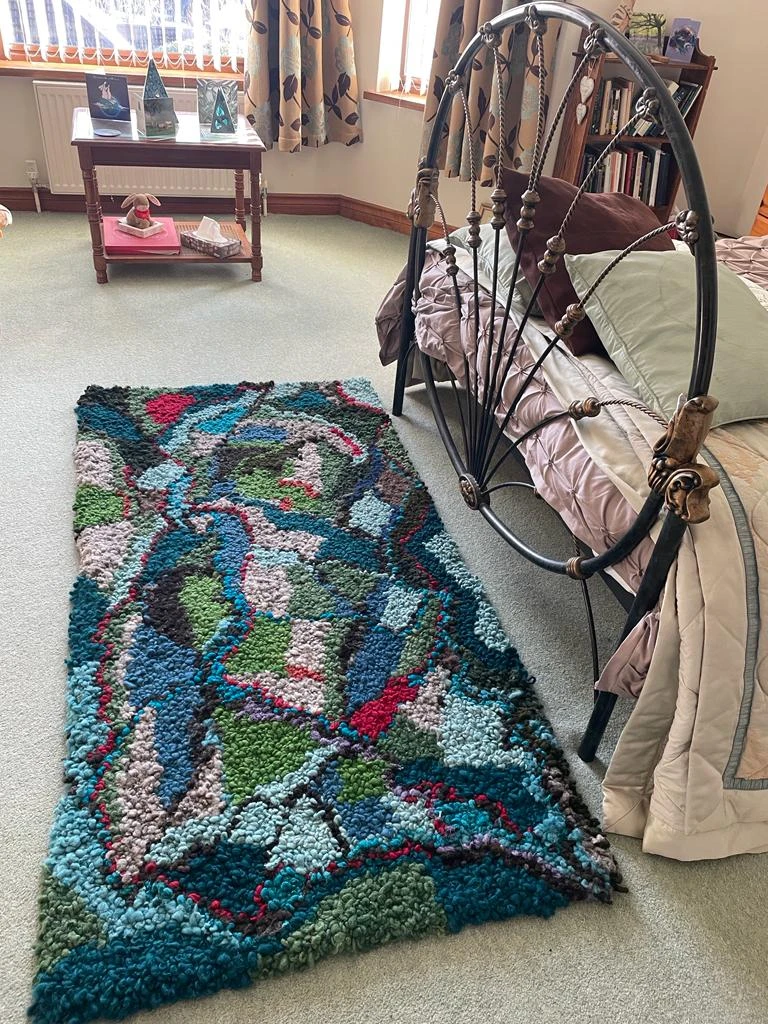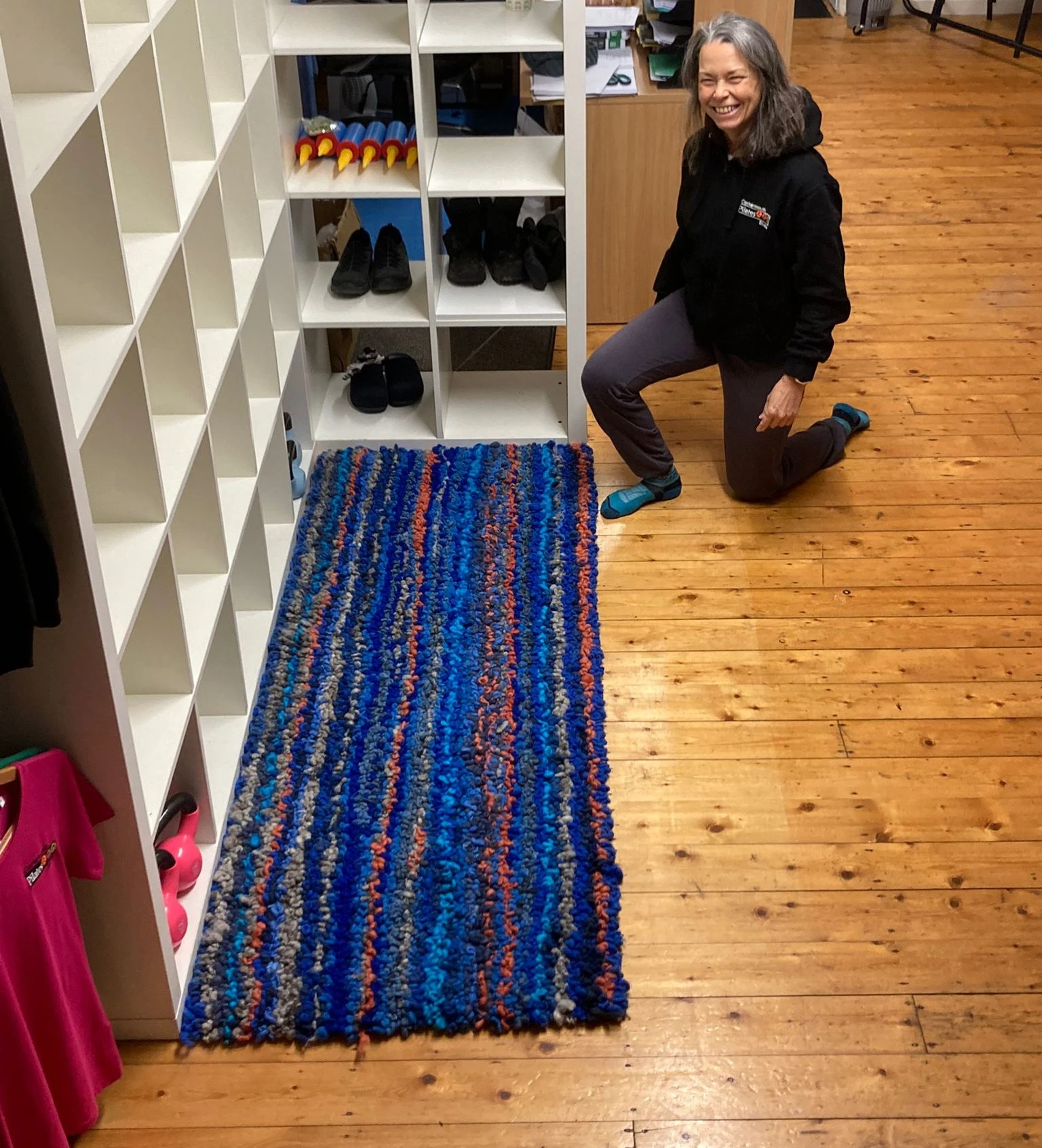 Happy New Owner Ruth at Cockermouth Pilates Studio