When Mountains Meet the Sea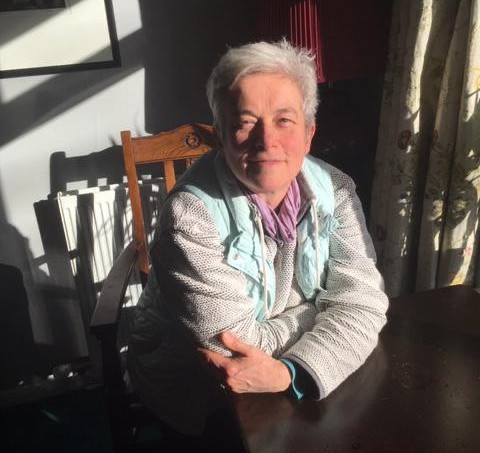 Frankie Ward first learned to spin wool when she was nineteen and working on a property in the middle of Queensland, Australia, her land of birth.  There the sheep were merinos, with the finest wool in the world. A skill once learned is never lost, and when she bought her own spinning wheel during lockdown in 2020, now living in Cumbria, UK, she purchased herdwick fleeces from a local farmer and set to work.
Frankie began making rugs in summer of 2020. Since then she has had four very satisfied customers, and has made twelve rugs in all, each one unique in design, colour and name. As if they were pictures, Frankie has decided to name each rug after a local mountain, river or place in her beloved Lake District. 
She also used her wool to make fun family hats at Christmas, and is open to any possible commission, for example, seat or cushion covers, or wall hangings. Each commission has a personalised touch that makes the item unique – a beautiful addition to any home that will attract comment for years to come.
Frankie makes her rugs for her own enjoyment, and for the enjoyment of those who receive them. She also wants to make a difference in the world so 30% of each wool product goes in three directions: 20% to the churches of St Michael's and St John's in Workington, Cumbria, and 10% to support a student in Tanzania who is studying International Relations and Diplomacy at Dar es Salaam.